Battery Bank Show #1 - Emergency Home Power - Selecting the Correct Battery for You.


I am going to teach you on these two podcasts EXACTLY how to build 1. A Home Battery Bank and 2. A Mobile Battery Bank. These will power most stuff you need in your house during a disaster. I give you ALL of the details in the podcast you could want to do this and of course the podcast is all FREE. Just hit TAP HERE TO LISTEN below and start streaming it to your phone or computer, or you can download it. However, before I tell you how to build the battery bank you want, we have to pick out the battery that is RIGHT for YOU. Do you need large and cheap? Do you need 100% acid save? Does your bank have to move with you ? I cover all of the details. This is your 1st class education in batteries. You can HEAR me tell you everything you could want. If you want me to SHOW YOU exactly, step by step, how to select a battery and hook it up then get the Battery Bank Video Below. Its 5+ Hours of hands on, DIY, step by step instruction and its only $34.95. Satisfaction Guaranteed on everything, always.
Steven Harris on The Survival Podcast for 14th Time!
http://www.thesurvivalpodcast.com/episode-1039-steven-harris-on-battery-back-up-systems-part-1-of-2

The JWPlayer is RIGHT HERE

Tap to Listen & Scroll DOWN the Page to SEE ALL the Items we talk about








Battery Bank Show #2 - Emergency Home Power - Building Your HOME & MOBILE Battery Bank


SHOW #2 is hand on stuff on EXACTLY how to build a battery bank for your home or your car. I start you out with a straight marine battery with DC power only. DC only cell charging, DC only light. Then we start adding inverters and adding more batteries and I take you all the way up to a 4 golf cart battery bank with a 2000 watt inverter. This is ALL in the TSP SHOW HERE, click TAP HERE and start to listen to it now...no charge, its all FREE I TELL you how to do everything. If you want me to SHOW YOU exactly, step by step, how to select a battery and hook it up then get the Battery Bank Video Below. Its 5+ Hours of hands on, DIY, step by step instruction and its only $34.95. Satisfaction Guaranteed on everything, always.


Steven Harris on The Survival Podcast for 15th Time!


http://www.thesurvivalpodcast.com/episode-1040-steven-harris-on-battery-back-up-systems-part-2-of-2

The JWPlayer is RIGHT HERE

Tap to Listen & Scroll DOWN the Page to SEE ALL the Items we talk about
the BATTERY BANK VIDEO
Steven Harris - Emergency Home Power
Battery Bank Video - Home & Car
See EVERYTHING I talked about on the Podcast above
5 Hours of Simple, Hands on Video - Watch Instantly
Part 1: How to Select the Correct Battery
Part 2: Making a Home Battery Bank for your Family
Part 3: Making a Mobile Battery Bank in your Truck

* Emergency Power for Your Family 24/7
* Never be without Light, TV or Cell Phone
* You'll be Safe & Informed when others Suffer
* Don't Be a Fool & Suffer. This is the Right Thing to Do !
* Easily Watch Video on Mobile or Computer
* Watch Online Instantly & Download if you want.
* iPad, Android, Mobile Compatible !!

Buy the Video Now and Watch it Right Away

BONUS:

ORDER TODAY AND GET a FREE COPY of our Famous video on how to have an UNLIMITED supply of EASY to make Bread in any Disaster. 95 Minute Video.

| | |
| --- | --- |
| | 100% SATISFACTION GUARANTEED OR MONEY BACK |





* Secret Sneak Peak 1080 HD Photo: Click Here Home Battery Bank
* Secret Sneak Peak 1080 HD Photo: Click Here MOBILE Battery Bank
These photos will get you excited about what I am going to teach you.

A LOT of the items on this page WILL work just PERFECT with my previous show about How to Power Your House From Your Car ! You can listen to this show RIGHT NOW (below) and get started while you are waiting for the battery bank TSP show to come out. Just click on TAP HERE to listen, you can listen and surf this page at the same time. Clicking another link will NOT interrupt the audio.






How to Power Your House from Your Car with an Inverter


This is one of my most popular shows. If you are wondering where to start? Start HERE! How to power lights, TV's, Radios, Refrigerator, Freezer, charge your Phones, iPads, Tablets, games, and how to have all of the AA recharable batteries you could want and much more from a simple inverter connected to your car. Click this link,[ http://www.ush2.com/11012012.htm ] this guy powered his whole house from his Jeep during Hurricane Sandy in October of 2012. I am constantly getting emails and photos from people who use the skills in this show to keep their family safe when others are miserable.

Steven Harris on The Survival Podcast for 10th Time!
This is my most popular show I have ever done in TSP
http://www.thesurvivalpodcast.com/episode-940-steven-harris-on-dealing-with-a-large-scale-blackout-part-2


The JWPlayer is RIGHT HERE

Tap to Listen & Scroll DOWN the Page to SEE ALL the Items we talk about

Harris Tip #1
Modified Sine Wave vs True Sine Wave Inverters ???
Why did I not mention true sine wave inverters in my show ?? Because it does not matter. Modified sine wave works JUST FINE. DO NOT believe all of the stories on the net related to modified sine wave and electronics and regular motors !! Electronics, especially laptops and TVs run PERFECT on modified sine wave inverters. Take it from me, I've done it since the early 1990's. I Steven Harris, do not own one true sine wave inverter nor do I need to spend 3x the money to get one. This web site is about what WORKS.


BATTERY SHOW #1 & BATTERY SHOW #2
BELOW is EVERYTHING that we Talked about in the Battery Shows
ALL of the items are "Steven Harris Approved." I own almost every single thing on this page. Buy anything with CONFIDENCE that it WILL WORK and it will WORK GREAT.

Questions? Email me support (at) KnowledgePublications (dot) com

Royal Power PIC2000-12 Power Inverter 2000 Watt 12 Volt DC To 110 Volt AC with 20amp Charger and Auto Transfer Switch $289.99 *NEW*
Many Many people have asked me for an inverter and charger system that can act as a "UPS" to keep things powered in time of an in emergency. Like a sump pump when you are at work, or the reason this is here, because of the aquaponics question called into the expert panel for me. This inverter is a charger and its an inverter. ALL you have to do is screw down the power cables to the batteries, and plug it in. It takes care of the charging. When the power fails, it switches over to inverter mode (the lights will blink, its about 1/3rd of a second, its not instant like a real UPS for computers) and then it will power your device from the battery as needed. When the power comes back on, it switches back to grid power. This is on Amazon, but not through many sellers. I BOUGHT ONE for my mothers back up power supply system and so far its been working very good. I'm happy with it, others have complained about it on Amazon so do your reading and buy if you desire. This is your ONLY option. You can't use a Schlumacher charger, battery and inverter as a UPS. When the Schlumacher sees more than 2 amps being drawn for over 24 hours it thinks the battery has a bad cell and it shuts off on you. It can't be used as a power supply. Sorry. When I find a better answer, I'll publish it, but this is as good as I an do right now.

Rally Marine Grade (Water Proof) 500 Watt Power Inverter w/USB Charging Port an Map Light $31.61 *NEW*
This is the only 'consumer grade' marine inverter (water proof) inverter that I can find. There use to be several companies that made them, but they are no longer in business. You can find high end $1000 marine inverters but like I said, this is only 'consumer priced' one I can find. All of the electronics inside are coated with a sealant so the inverter can get wet and not fry itself out. I have no owned this one yet, and I own most EVERYTHING on these pages, but this was the only one I could find.
Cobra CPI 1575 1500 Watt 12 Volt DC to 120 Volt AC Power Inverter $104.87
1500 watts is the major sweet spot for price and output. For $100 to $130 you get 1500 watts of output. This is about the same output as one circuit in your house. Its more than enough power. If I run an electric chainsaw on mine when mobile, it'll power most stuff in your house just fine. Keep in mind that 1500 watts is a lot of power and it will suck down your batteries quickly, but if you only need 15 minutes to brew a pot of coffee, this will give you enough juice to do it quickly. This inverter also has the voltage and wattage LED display on the front.

Cobra CPI 2575 2500 Watt 12 Volt DC to 120 Volt AC Power Inverter $165.19
If 1500 watt inverters are out of stock, then get this one if you must. Some people want to over size, and this one will do that. This inverter is physically bigger than the 1500 watt inverter, you'll need 0 AWG wires, 3 foot ones, no longer. However, your application might demand something bigger than the 1500 watt inverter, so I put this up here as an option for you. This inverter also has the voltage and wattage LED display on the front.


Harris Tip #2
Cobra VS Whistler & Other Inverters.
Both are low priced inverters. I'm using the 400 & 800 watt Cobra in my video, and the 1600 watt Whistler in the battery video. Both have really great reviews and some negative reviews, mostly from people who don't know what they are doing and plug a coffee pot (huge load 1100+ watts) into a 400 or 800 watt inverter and expect magic to happen. One of the big difference is that most ALL inverters can handle a surge of TWICE their power rating. So 400 can handle 800, 1500 can handle 3000 watts etc... Difference between the two is the amount of time. The Cobra manual says the surge time is 0.1 Seconds. In reality, its probably a second or less. The Whistler is known for handling up to a FULL 10.0 seconds of surge. This is all over the net, but funny, not in their manual. I have to call the factory. This can make the difference between starting your refrigerator or freezer and not starting it. Both are very good low end inverters that will work fine for you in most situations.

Xantrex made a good inverter, but they discontinued their whole line I was using and are only concentrating on more high end inverters now. Duracell liked Xantrex so much they licensed their design and manufacture them under the Duracell name....but they are just not available in volume, only here and there. So I'm stuck with owning, testing, using and presenting to you the Cobra and Whistler inverters.

Whistler Pro-800W 800 Watt Power Inverter $49.01
Its my professional judgment that 800 watts and 1500 watts are where the sweet spot is for price and performance. For $19 more than a 400 watt inverter you get twice the output. This helps you with surges from refrigerators or freezers and running a higher output from your car IF you have to. Notice this inverter can be screwed down. This inverter does NOT have a display on it.

Whistler Pro-1600W 1,600 Watt Power Inverter $128.39
1500 watts is the major sweet spot for price and output, and this one is 1600 watts. For $100 to $130 you get 1500+ watts of output. This is about the same output as one circuit in your house. Its more than enough power. If I run an electric chainsaw on mine when mobile, it'll power most stuff in your house just fine. Keep in mind that 1600 watts is a lot of power and it will suck down your batteries quickly, but if you only need 15 minutes to brew a pot of coffee, this will give you enough juice to do it quickly. This inverter also has the voltage and wattage LED display on the front.
<HARRIS PHOTO> See what I do with this. Click here.

Whistler Pro-2500W 2,500 Watt Power Inverter $191.17
Some people want to over size, and this one will do that. This inverter is physically bigger than the 1600 watt inverter, you'll need 0 AWG wires, 3 foot ones, no longer. However, your application might demand something bigger than the 1600 watt inverter, so I put this up here as an option for you. This inverter also has the voltage and wattage LED display on the front.

Whistler Pro-3000W 3,000 Watt Power Inverter $299.00
I'm not really sure why you'd spend $108 more for just 500 more watts over the 2500 watt inverter. I have this to illustrate how you can use a little intelligence in purchasing an inverter to get the most ability for the best price. This inverter also has the voltage and wattage LED display on the front.

Duracell 400 Watt DC to AC Digital Power Inverter $39.73
I like the Duracell inverters because they have a display for the voltage and wattage output but there are decent 400 watt inverters everywhere, at Walmart too. This one is Harris Approved. Use it as your 2nd inverter on your home battery bank (2 is 1, 1 is none) or use it on your small battery bank system. It'll do just fine. On my home battery bank, this one is ON all the time, the 1600 watt inverter is OFF, and an LED light is always connected to this one and ON all the time so I can find it when the power fails. The 400 watt inverter comes with BOTH the cigarette lighter plug cable AND the battery clamp cables.

Duracell 800 Watt DC to AC Digital Power Inverter $69.99 IF this is SOLD OUT on Amazon, get the Cobra ABOVE!
The 400 watt one is only $10 less, this is 800 watts and is a much better buy, runs at 150 watts through the cigarette lighter or 800 watts when clamped on the battery. Leave the car idle and you can run your refrigerator or freezer (one at a time) on this inverter. The BEAUTIFUL thing about this inverter is the display, it gives you the voltage in, out and POWER (in watts) that you are drawing at the time. So you know if you are sipping power and can leave the car off all night or if you are being a power HOG and have to leave it idle. Nothing like instrumentation. (IF the 800 is sold out, get the 400 at the alternate link !!! -Steve ). The 800 watt inverter comes ONLY with the clamps that go to the car battery. It does NOT come with cigarette lighter plug cable.

BESTEK 150 Watt Power Inverter WITH 2 USB 3.1A charger $21.09
This is one of the sweetest little inverters I have found. It puts out 150 watts AC (the most you can via just a cig lighter socket) AND it has TWO USB outputs and ONE of the outputs is 2.1 amps (for iPads and new smart phones) and it has a 1amp socket for all other USB Charging. Note: cheap USB chargers are 0.5 amps, this one is 2.1 and 1.0. If you can only afford to get one inverter, get this one. You'll have to charge your phone / pad in the car and not in the home, but that's better than no charge at all. You can still run an extension cord from here to inside the house to run some LED lights or SMALL fans. Don't even think of powering your refrigerator or freezer from this, get the 800 watt one above. If your car does not have a 12 volt power outlet that is always on, then you'll need to get the RoadPro 12V Battery Clip On Adapter Below (its $5.02)
<HARRIS PHOTO> See what I do with this. Click here.


Harris Tip #3
NEVER EVER buy a worthless "Trickle Charger".
NEVER trust the recharging of your battery bank just to a "Solar Panel". Buy one of these REAL chargers. Computer controlled, 3 stage battery chargers that have the ability to FULLY charge and maintain a marine battery, car battery, golf cart battery etc...

Schumacher SE-1555A Automatic Elite Wheel Battery Charger $99.97
its NOT as big as you think it is, its only about 18" tall. It just looks like one of those big roll around chargers, but that is what the output of this one is. 55 AMPS DC into the batteries. Its a computer controlled 3 stage smart charger. This is the one you get if you have 2, 4, 6, 8, 10 golf cart batteries in 1 bank and you want to put energy back in them as fast as you can from a generator, or other power source. If you just have 1, 2, 3, or 4 marine batteries, you don't need this charger. This is also available at Walmart, at Sears under the Diehard brand, but at a higher price.

Schumacher PSC-12500A DSR ProSeries 125/15-40/2 Amp 6/12 Volt Automatic SpeedCharge Hybrid Battery Charger/Starter $91.10
The problem with the 55amp SE-1555A above is that you can't pick it up with one hand. You can the 30 amp xc103 below. I'm starting to think that this 40AMP "PRO" series one Schumacher is selling is a very very happy medium between the 30 amp charger and the 55 amp charger. The 55 amp charger might work just great for home..but it stinks for it to go into the tool box of your mobile battery bank I tell you how to make. I think this might be the best charger to go into your mobile power box.. .why is there a charger in your mobile battery bank box ??? See what I do in the video below... you will be impressed.

Schumacher XC103 SpeedCharge Battery Charger with Engine Start $72.08
This is the 30 amp version of the above, and its small and light. One hand easily picks it up. Its a computer controlled 3 stage smart charger. This is the best charger you'll need if you just have marine batteries for a battery bank. This is all MOST of you will need. It is also the charger that I put in the rear box of my truck in case I want to charge my mobile battery bank, or truck batteries, from ONE ANOTHER, or from the house or a generator. You'll have to see the video. Its very flexible. This is also available at Walmart, at Sears under the Diehard brand, but at a higher price.

Schumacher SC-10030A SpeedCharge Automatic Charger and Maintainer $78.65
If you can't get the XC103 30 amp charger above. This is the SAME THING just in a different case. Its the one they made before the XC103 and they are still selling it. The BOTH have the SAME features. EITHER will work perfect for you. If the XC103 is sold out, or you can't find it, or if this is the only one you see in Wal-Mart, then its fine.

Schumacher XCS15 SpeedCharge Ship 'n Shore Battery Charger $46.62
Ok. So you are on a budget, and you have 1 new marine battery or one old car battery. Get this charger, its 15 amps, it'll charge your battery up. Then use a 400 watt watt inverter on the battery, the Road Pro clip on battery adapter and the wagan 4 way outlets. Plug into here your phone car DC charger, or into the inverter your phone AC charger. You can also run some 5 WATT or LESS CF bulbs or LED bulbs on the inverter for a long time. 1 battery, 1 charger, 1 inverter, some DC outlets and you'll have extra battery for your phone, tablet, radio, SMALL TV (like 12", or 7" or 4" screen) and a few small lights.
see the LED bulbs. I have not seen this charger on local store shelves.

Schumacher XC12 SpeedCharge 12 Amp Battery Charger $44.86
If you can't get the XCS15 above, then this 12 amp version of it will work for you just fine. They both have a display on them and the same features, one is just for the 'marine' market and one is not. So one is blue, and one is grey. This charger is also 12 amps instead of 15, but you won't notice the difference. I have NOT seen the XC12 at local Walmarts.

Schumacher XC10 SpeedCharge 10 Amp Battery Charger $39.74
If you are further down on a budget and want no frills, then this charger will work for you. Its a 10 amp charger and will charge up a marine battery all the way for you. Its very budget oriented. This is also available at Walmart, at Sears under the Diehard brand, but at a higher price.

Schumacher XC6 SpeedCharge 6 Amp Battery Charger $29.77
This is even lower in price, its a 6 amp charger and will charge up a marine battery all the way for you. Its very budget oriented. Under NO circumstances would I go lower than a 6 amp battery charger. DO NOT buy 1 or 2 amp 'trickle chargers' EVER. They are not intelligent and they usually end up destroying a battery PLUS they NEVER have the ability to bring a discharged battery back up. This is also available at Walmart, at Sears under the Diehard brand, but at a higher price.

(QUIET) Marinco Battery Charger 2608A Marine $71.62
There have been a FEW people who live in apartments and actually have their battery and charger sitting next to their desk and they have complained about the fan noise of the chargers. They are quiet, but you can hear them. Some people have wanted a 100% silent, no moving parts charger and this is one of those. It does not hum, it does not have a fan. This one is only 6 amps, which is enough to keep your battery charged. Its an intelligent 3 stage charger as well. If you want its 10 amp bigger brother then click here.


Harris Tip #4
Under NO circumstances would I go lower than a 6 amp battery charger. DO NOT buy 1 or 2 amp 'trickle chargers' EVER. They are not intelligent and they usually end up destroying a battery PLUS they NEVER have the ability to bring a discharged battery back up

Optima Batteries 8052-161 D31M BlueTop Dual Purpose Battery $224.46 (75Ah)
I think it would be better for you to get 2 GC2 Golf Cart Batteries, or a Duracell AGM battery, or a Duracell or Energizer Marine Battery (all from Sams Club). However, if you are forced to buy one here then this is the top of the line. Optima Spiral Wound AGM batteries are famous for durability, long life and depth of discharge. Technically the blue top is their marine battery, however for a home battery the blue or the yellow will work fine. These batteries NEVER need their fluid checked or filled. They are 100% sealed. These are PERFECT for an apartment so you'll have no acid issues.

Read what I have for the yellow top below, but a 31 Group Marine Battery from Walmart will only cost you < $100. Its not an AGM battery, but its a good flooded lead acid battery and will do the job. Expect 5 years of life from it.

Optima Batteries 8050-160 D31T YellowTop Dual Purpose Battery $229.24 (75Ah)
The Optima Yellow top is for deep draining applications like RVs and Cars with a lot of accessories on them. These batteries NEVER need their fluid checked or filled. They are 100% sealed. They are so 'acid safe' that its legal to ship these on a plane.

You WILL find cheaper Optima batteries in Sams or Costco but they are NOT the D31 series batteries I have here, they'll have a smaller capacity and will be 55Ah or 38Ah

If you insist on getting a top of the line battery that will last 10 years, that UPS will deliver to your door step in 2 day for free (if you are Amazon Prime Member) than this is the one. One of these and the chargers above, plus a 400 watt inverter and some DC outlets will give you all of the cell phone, ipad, small TV, radio, AA recharging you could want for a disaster.

Exide XMC-31 MEGACYCLE AGM-200 Sealed Maintenance Free (AGM) Marine Battery $188.25 (83Ah)
Like the Optima AGM battery this is an AGM battery so it is 100% sealed. are are 100% 'acid safe'. This is also a Group 31 battery. The largest of the standard battery sizes you can get.

This is a good battery that offers a little more capacity at a little lower price than the Optima batteries. This 73 pound battery is an Amazon Prime item and it will get shipped to you (if you are a prime member) for FREE in 2 days. It will show up overnight for $3.99 extra and on Saturday for $8.00 extra.

Moeller Injection-Molded Marine Battery Box (One 27, 30 or 31-Series Battery, 13.44" x 7.75" x 10.5") $17.10
If you have to have everything in a box and a box for everything then you can put your battery in this box. Its not that the battery needs a lot of protection, but it does have side handles that helps you lift it, it also prevents anything from shorting out the battery from the top, life if you drop a wrench on it.

This box can be an exceptionally good option if you have a 'FLOODED" deep cycle or other NON-AGM battery in your house or garage. You can strap down or tape down the box lid and that can help keep little hands and paws away from the battery. This would make a flooded battery more acid safe, but not as acid safe as an AGM battery.

Battery Cables 2/0 AWG in Red, Black, 6 inch & 12 inch
I show you how to make your own battery cables with wire from home depot and connectors from an auto store or on amazon (see below) however IF you do NOT want to make them and you just want to buy them now, then buy these cables, and I found them in RED and in BLACK for you. These are 2 AWG cables. THEY ARE THICK and what you need especially if you are running a 1000+ watt inverter. If you are in a hurry, BUY the cables.

For connecting 6 Volt Golf Cart Batteries together you want 6" cables.
Click on the cables below that you will need.
6 Inch 2/0 AWG RED Cable
6 Inch 2/0 AWG BLACK Cable

For going form 12 volt battery to 12 volt battery you want 12" cables
12 Inch 2/0 AWG RED Cable
12 Inch 2/0 AWG BLACK Cable

If you are just running a 200, 400 or 800 watt inverter, you can use the cheaper Sealed Power 4 AWG 19 Inch Battery Cable $9.85 to connect together your batteries.

Grape Solar GS-S-100-TS 100 Watt Monocrystalline Off-Grid PV Solar Panel $277.00
Listen Luke, this ain't your light saber. It a 100 watt panel AT MOST, at high noon, in the summer time. The 30 amp charge controller below is putting about 400 watts of power into your batteries BUT IF you are going camping, or far away, and your truck is going to sit and be your battery bank then this will help charge up your battery bank all day long in the sunshine without you having to turn on your vehicle to charge the batteries. MANY MANY people wanted a solar option so I am including this in the podcast and the video. Lots of places to get solar panels on the net, but this is the one I selected to use on the videos and in this project.

Sunforce 60032 30 Amp Digital Charge Controller $99.04
This is the main charge controller that is going in between the batteries in the front of the vehicle (and alternator) and your battery bank in the back of the vehicle. This will ISOLATE your back battery bank from your front battery bank. (see video or podcast for why). This will also very accurately and carefully charge your rear batteries with the voltage from the alternator when the car is running or you are driving down the road. Its a charge controller, charging batteries is what it does. Available on net and at Marine Stores at much higher prices.
<HARRIS PHOTO> See what I do with this. Click here.

Sunforce 60031 10 Amp Digital Charge Controller $34.78
This is exactly the same controller as above but this is a 10 amp charge controller. This is for the solar panel that is on the truck to be used for charging the battery bank. You COULD put a big DPDT switch in front of the 30 amp controller and switch between the alternator and the solar panel, but a good DPDT switch is at least $20, then there is at least 6 connections on the switch and where to problems come from ?? switches and connections !! I think its simpler just to have 2 charge controllers. If the 30 amp takes a dump you can also use this 10 amp one to charge the battery bank from the vehicle.
<HARRIS PHOTO> See what I do with this. Click here.


Sunforce 7 Amp Charge Controller $17.37
If you don't want to spend the $35 above for the nicer charge controller for the solar panel, this is a good simple one at half the price. Get this. It just as a few LED's on it but it lets you know what is going on. There are lots of generic < 10 amp solar chargers out there. Some are at harbor freight, but I selected this one for its quality and for its price.
Schumacher PC-6 120AC to 6A 12V DC Power Converter $17.54
Picture this. Your car is in the apartment parking lot, you have a 120 foot 16 gauge cord running from the inverter in your car up to your 3rd floor apartment (or maybe 240 feet !). You have LED lights, your phone chargers and other stuff running on the 120volts...but for some reason, you need 12 volts DC in the apartment. Maybe you want to run a CB Radio, maybe something you have only has a car charger on it. This is what you plug into the 120 volt AC cord running into your apartment/house so you can have some 12 volt DC power.

Azend Group Envizen Digital 7-Inch Handheld Digital TV/DVD Player with Built-in Tuner, Carrying Case and Car Adapter $91.30
OMG this thing came with EVERYTHING. 120V power, DC 12 volt cable, antenna, antenna adapter, video IN cables (for game system) plus its a DVD player. I have been looking for a portable TV for over a year, and they ALL STUNK. I could not get one, could not recommend one till I found, bought and played with this one. It draws ONLY 9 Watts of power. Its reception is "DARN GOOD" with the little antenna that comes with it but I bought THIS ANTENNA for $8.50 With the external antenna (the $8.50 one) this thing picks up a huge amount of channels, and the TV even came with the antenna adapter to go from a large external antenna (coax screw) to a push type F connector. This is NOW MY Storm and Disaster TV. THIS SHOULD BE YOUR #1 STORM AND DISASTER TV, and its a DVD player for the kids too. 9 WATTS...that is an insane small amount of power. The TV also has an internal battery will last 2.5 hours...but with me it'll always be on one of my external batteries. TV will be your #1 source of news and information in a disaster. If the 7" one is sold out, get the 9" version here. This TV will be your #1 TV, I guarantee it. I cannot say how BEYOND IMPRESSED I am with this thing.
<HARRIS PHOTO> See what I do with this. Click here.

Roadpro 12V Battery Clip-On and Cigarette Lighter Adapter $5.02
If you have a car old enough it might not have a 12 volt power outlet in it that is on all the time, it might require the key to be in the 'on' position, which draws a lot of other power, so you don't want to do that. You just open your hood, clamp this on your car battery and you have a cigarette lighter power outlet ready to go. Plug in the inverter, run the power cord inside the house, plug in your cell phone and LED lights and small fans and you have light, communications and cooling.
A nice version of this can be found at Radio Shack as well but it costs 2x as much.

Wagan 4-Way 12V Automotive Socket Extender $10.46
Invariably you are going to plug in more than one thing into your car's 'cigarette lighter' or 'power port' and you are going to want a very good, strong and sturdy power outlet. You plug this into your car outlet and now you have 4 heavy duty power outlets. This has been one of my favorites for years, it features big contact plates inside that are all nickel plated and the case is made of a strong plastic. Only place you might find this (other than here) is at Harbor Freight.
<HARRIS PHOTO> See what I do with this. Click here.

PowerGen Dual USB 2A 10w (fast) Heavy Duty Ouput Car Charger - White $9.99
This is made by the same company as the charger above, this is a 12 volt charger to charge your high power USB devices from your car. This too has a 2amp and 1amp charger ports on it. I use this all the time, it charges my android phone very well, make sure you have plenty of cables (and spares) from the cables I have listed below. Also, I prefer my chargers to be WHITE so I can find them in the dark / low light easier than a black charger. Click Here for the Black Version.

Lights of America 4-Watt Power LED G16 Globe Bulb, Bright White $9.65
4 Watts is MORE than enough in a dark room. This has a light output of about 240 lumens, that's brighter than many 80 lumen tactical lights. When you use this bulb you are SIPPING energy off the inverter and the car battery. That is what you want to do. You are not trying to light the whole darn house like it was before the blackout. You want 'enough' light in the room. Put one of these in 5 rooms and you're drawing 20 watts. This LED bulb will do it well. I've used it for several years. This is an excellent "Room Light" Note: on Amazon it says its a 2 watt light, its really a 4 watt light. See below for real 2 watt LED lights.
<HARRIS PHOTO> See what I do with this. Click here.

7 Watt LED Bulb, Warm White $10.99
This LED bulb is about 400 lumens (4x brighter than above) and its almost what I could call 'too bright' because its using 7 watts when you could be using 2 watts. However if the above light is sold out, get this one, its a good bulb and it'll really light up a room. Might be a better bulb to use if you had to work on something like a car. If you had to use an incandescent bulb to make this much light, it'd be about a 60 watt bulb. So this is very efficient.

Home Design, Juicy, 15 Inch Tall, Desk Lamp, Chrome/White Acrylic Details $21.92
I have a lamp here...sounds silly. Lots of people don't have 'lamps' or the lamps are not suited for taking a low wattage LED or CF light bulb and putting "Light On The Table." So I searched high and low for the right type of lamp to use a low wattage light bulb in an emergency and this gooseneck lamp is perfect. It can shine light on something, or sideways or bounce it off the ceiling. This is keep it simple at its best. This lamp is also available at Wal-Mart and other stores for the same price or cheaper. Keep your eye out for stuff like this at yard sales or thrift stores. This light is sitting on my desk right now as I write this.

Bayco SL-512 12-Volt 13-Watt Fluorescent Work Light $12.54
For Home Battery banks, I always want the smart charger ON, maintaining the battery 24/7 and I usually want you to have a LIGHT ON powered by the battery 24/7. When the power fails, its easy to find your battery bank. You might not want to leave an inverter on all the time to power an LED or CF light bulb, in that case, this light works on direct 12 volts. It'll stay on all the time and if your inverter takes a dump, wire gets loose, something goes wrong, you have a light AT your batteries that you can use to diagnose what is wrong.
<HARRIS PHOTO> See what I do with this. Click here.

Equus 3721 Battery and Charging System Monitor $16.74
I like simplicity and this is simple. Its on EVERY battery bank I have ever done and friends and students have done. It just sits there plugged into a cigarette power outlet on your battery bank and it tells you at a glance with RED, Yellow or GREEN PLUS what the state of your battery bank voltage is. Plus it has a great backlit LCD display volt meter giving you a very accurate voltage reading...but with just a quick glance at it as you are going by it you know that you are in the green. If you see this turn yellow or red, you know something is draining your batteries. This use to be available at Walmart, but now they have a new one I don't like as much.
<HARRIS PHOTO> See what I do with this. Click here.

E-Z Red S101 Battery Hydrometer $8.64
A volt meter might fool you, a charger might fool you, but there is one thing that will never fool you as to if a flooded lead acid battery is charged, and that is a Hydrometer. It measures how 'thick' or 'heavy' the acid in the battery is. You pull the caps off each cell, and suck up the acid into this gauge (not batteries needed) and it tells you the state of charge of that particular cell. If all cells are REALLY charged, it will so it. If you have a bad cell, it will be very evident when you use this. A battery with a bad cell will not be very good for you. This tool is especially important if you are using 'harvested' batteries or older batteries of an unknown source.


Plews 75-030 Auto Shut Off 2 Quart Capacity Plastic Battery Filler $13.88
This thing makes LIFE so EASY when it comes to filling up a battery! It automatically STOP at the right level. You cannot overfill the battery. The STOP at the end of the filler SHUTS OFF quickly so there is NO DRIPPING battery acid!! Yeah. You get the unit over your battery vent, you push down, your distilled water flows in and it stop at the right level and it does not drip. How much easier could you want it to be. This is a must have item especially if you have golf cart batteries. If you have Sealed Lead Acid (SLA) batteries, or Gell Cells or AGM batteries, you do not need this. Only deep cycle marine batteries, car batteries and golf cart batteries.

Superior Pump 91250 1/4 HP Thermoplastic Submersible Utility Pump $47.99
This pump only draws 460 watts so it will work off an 800 watt inverter or bigger just fine.... or you can carry buckets up the stairs. This is an over 30 gallon per minute problem solver!! Lets see you do 6 five gallon pails of water up your basement stairs a minute.

OMG... if you have a sump pump then you know exactly my feeling when I say that NOTHING will screw up your day FASTER than sump pump that is NOT working. I have a 1/2 HP sump in my basement, but that's mounted permanently all the time. If that one stops working then I have this great little 1/4 HP sump pump to drop in the hole (well) to pump out the water. This pump has a 1 1/4" inch pipe thread on it plus it has an adapter that comes with it so it can pump to a garden hose. This is the #1 best selling sump pump on Amazon. If you don't have a back up sump pump, get one ! Get this one or get one at Harbor Freight. They are TOO MUCH at Home Depot or Lowes. Also, if you need to fill up your emergency water barrels in your pickup truck from a lake, river or stream.. this IS the pump to do it with from your inverter. If this sump ran for 30 seconds, every 15 minutes (in a storm) then on a typical marine battery it would last for over 2.5 days

Makita UC3530A Commercial Grade 14-Inch 15 amp Electric Chain Saw with Tool-Less Blade And Chain Adjustments $199.99
You now have a mobile battery bank in your truck (from video above) and you are trying to get out of Dodge to get to your mothers, your children, you wife or to the hospital and the road is blocked!! Now you know why Steven Harris says, "When a disaster happens, you are stuck right where you are." but Steven Harris told you how to make a mobile battery bank and now he's telling you that this electric chain saw and your mobile battery bank and 1500+ watt inverter will run this chain saw incredibly awesome and you can cut up any tree in your path, get a rope on it, and pull it out of the way with your truck, and you can get to where you need. NO GAS needed, NO oil mix, no pulling and pulling and pulling. Just plug it in and rip through the wood with your inverter and battery. Truly, this is the closest you are going to get to a light saber. I own and use multiple electric chain saws for 20 years. I love 'em.

MinnKota MKR-19 Circuit Breaker 60A Waterproof $35.94
We are going to run a twisted set of thick wire from the front battery of your car / pickup to the battery bank in the back. If that set of wires gets hit by a high rock, or curb you are going over or it gets shorted together you'll have a dead short on your vehicle battery and the wire will glow red and melt and short circuit worse and easily cause a vehicle fire. Instead of putting in a fuse, also listed here, I'm using this circuit breaker. That way if it shorts, the breaker will switch everything off. Its water proof so it can go under the hood of the car. Amazon and the internet is the only place I've seen this.

Coleman Cable 16-Foot Heavy-Duty Truck and Auto Battery Booster Cables with Polar Glow Clamps, 4-Gauge $39.95
There is hardly anything worse than a cheap pair of jumper cables. These are heavy duty 4 gauge jumper cables. These are 16 feet long, go to this page and you can select from the drop down menu a pair of 25 foot cables. I suggest the long ones. I show how to use jumper cables and your car to recharge your battery bank in the Battery Bank Video (above). Not only can these be used to charge your home battery from the car, but if the car battery is dead, you can jump the car from your marine battery you have at home. Without a pair of jumper cables, your car and your battery bank are 2 separated worlds that cannot help each other. Connect them together and have 2 is 1, 1 is none.

Bucket Boss Jumper Cable Bag $12.30
Jumper cables are made of copper, and copper likes to corrode and when it does it does not make as good of a connection as when its fresh and clean. Keep your valuable jumper cables you just purchased out of the rain and weather and keep them protected. Get this nice simple bag that keeps them all wrapped up and stored easily so when you need them you can get to them fast and use them and KNOW they are going to work and are in good condition.

Get on the Steven Harris Email List
Get NOTIFIED when something really HOT is coming out from us.
Be the first to know. We email from once a week to once every 2 months.
Privacy Respected, NO Spam.

3M Scotch Super 33+ Vinyl Electrical Tape, .75-Inch by 66-Feet $4.74
Next to duct tape, electrical tape fixes everything. If you solder two wires together and don't have the time or desire to put heat shrink tubing around them then you wrap them up tight with electrical tape. It'll work and work good. If its a connection for a few months or a year or two...electrical tape will work, if its a connection you are making for 10 years..then use heat shrink tubing. Available at all hardware stores or big box stores.

American Terminal AT-31604 60-40 Rosin Core Solder (4 Ounces) $7.25
How can you solder two wires together without solder. Since I had the irons and the heat shrink tubing here, I put the solder here as well. Might as well get all the stuff at once.
Available at all hardware or big box stores. Make sure its ROSIN CORE or you'll have to get solid solder and a thing of flux to dip it in.
Neiko 175 Pieces Solderless Wire Terminal & Connection with Wire Stripper Crimper Tool $11.38
This video, podcast and page is all about batteries and inverters and with those you have wire. This little kit is a great option for putting 2 wires together if you are not going to solder them and then shrink wrap them. This is normally a neater connection than a wire nut, but not as fast to do. Its a good kit to have incase you are going to have to make some modifications or fixes. Way more money for this at Radio Shack. Harbor Freight might have something like this. I used this kit several times while making the battery bank videos, especially for hooking up a cord to the light base for the LED light in the mobile battery bank. Its a bargain and a huge time saver. If you are going to make a mobile battery bank, as I say in the video, get TWO of these kits. They will save you a fortune over buying these at Home Depot or Ace Hardware!

Iso-Tip #7971 SolderPro 50 Butane Soldering Iron $25.95
This is probably one of my favorite soldering irons, its also at Radio Shack. You can see the propane in the clear bottom. I almost never use an electric soldering iron any more because I don't want to wait for it to warm up. This warms up in seconds, ready to go in 10 seconds or less, puts a lot of heat onto what I solder, which now is mostly wires, and not delicate circuit boards. This is the perfect soldering iron to have in the field. Runs on cans of butane you use for any cigarette lighter that you get from Walmart or anywhere.

Weller P2C Butane Soldering Iron $32.79
Weller is known for the finest soldering irons in the world. They make a VERY nice butane one that you see here. If you can't get the one above, then get this one. Or if you just prefer Weller, get this one. This does not have a clear portion to see the propane.
Shoreline Marine Battery Marine Terminal Kit (Red/Black) $8.06
Marine batteries usually come with either 2 posts or 2 posts and 2 screw downs. Either way, with inverters we are usually hooking up to the screw downs, so if you need more, you just put these around the posts and you have them. These terminals are bare metal (not painted) and therefore you can also CLAMP onto them with big CLIPS that are on 400-800 watt class inverters, or with clips that you might have going to a standard cigarette lighter power outlet. Like the RoadPro one on this page. Also available at Walmart in the auto section.

Sealed Power 4 AWG 19 Inch Battery Cable $9.85
In my video, I show you how to make cables, but if you don't want to do that and just want cables to but 6 volt batteries in series to make 12 volts, or if you want to put 12 volt batteries in parallel to have more capacity (more Ampere Hours), then these will work fine.
Also available at Walmart in the auto section.
Neiko Wire Nut - Connector Assortment - 107 Pieces, with Plastic Storage Case $8.49
2 is 1, 1 is none and 107 is plenty. Invariably something is going to go wrong, something break or come loose and you are going to have to join some wire together quickly to get it to work, or to run a power line someplace or whatever. Duct tape, zip ties, bungee cords and WIRE NUTS are your friend. No quicker way to make a good mechanical connection between two wires than wire nuts. This is a great assortment at a great price. Won't find 'em this cheap in Home Depot.

Anytime Tools 48 pc HEAT SHRINK TUBING WRAP SLEEVES ASSORTED SIZES $6.99
Well you've soldered two wires together, instead of using a wire nut, because you wanted a really good mechanical high current connection. Now you need to cover up that exposed soldered wire so it does not hit something. Slide over a piece of this heat shrink tubing and heat it with a match, or a cigarette lighter or your butane soldering iron above and it will shrink and hold your new connection and insulate it as good as its going to get. Very overpriced for this stuff at Radio Shack.

Ancor Marine Grade Electrical Heavy Duty Tinned Copper Lugs (all sizes and prices)
You need pretty much 3/8" hole for everything we do on this page. You'll need (qty 2) 0/2 Gauge to connect from terminal to terminal for each set of golf cart batteries. You'll need 4 of them to connect a 12 volt battery to a 12 volt battery. You'll need 6 gauge to connect the battery in the front of your pickup to the battery bank in the back of your pickup. You get the 0 or 2 AWG wire and the 6 AWG wire from Home Depot or Lowes. They'll cut it for you in the wire department, just tell them how many feet of it you want.

Allway Tool Inc. Mp Stainless Steel Mini Wire Brush Smb Wire/Scrub Brushes $5.53
You can't hook up your mobile battery bank to the front of your vehicle to be charged unless the battery terminals and the nuts and bolts there are nice and clean, or you won't get a good connection. This wire brush makes quick and easy work of cleaning up the battery terminals under the hood of your vehicle. You can also buy these in the paint section of Home Depot.

Midland 75-822 40 Channel CB-Way Radio $76.24
In the video I show you how to take DC power from your car or mobile battery bank and how to run that 120 volts from the inverter through a LONG extension cord onto your kitchen table or living room. There you hook up lights, small TV, AA battery chargers, radio etc... However.. .if you have something that is ONLY 12 volts DC power, and your car is 300 feet away by extension cord, use the Schumacher PC-6 120AC to 6A 12V DC Power Converter $17.54 (above) and convert that 120 volts coming from your car back down to 12 volts so you can run something simple like this CB radio inside your house. Also.. .if your father in law is at your place, and he ONLY has his car charger for his phone with him...he can recharge his phone at your place during the disaster. That Power supply has a lot of uses... and this was the CB radio I have in my disaster kit that I have used extensively and used in the video as a 12 volt DC power example. Make sure you have a GOOD external antenna like this one if you are going to get the radio, it will screw into the handheld unit where the DC cable is.

Equus 3300 Hands-free Digital Multimeter $10.92
In the mobile battery bank video (above) I have you connecting the WAGON 4 WAY DC OUTLET (above) to the mobile battery bank. To do this, you have to clip off the DC plug and crimp on wire connectors (above) and when you do this you don't know which of the terminals is positive because the wires are black. So you have to use an OHM meter to check the continuity of the wire to KNOW which one is positive, it takes 10 seconds and is easy, I show you in the video but to do that you need just a simple, plain, easy to use, inexpensive multimeter and this is one of those. For about $11...you can't go wrong and it won't let you down.

Startech HC102 Self Adhesive Cable Tie Mounts (Pack of 100) $10.24
In the videos I use these all over the place to hold down wires and to keep them from flapping around, to run them around the box and to just keep everything nice and neat. These are adhesive and you can put a wood screw right through the center of them and into the back of the board on the bottom of the lid on the mobile truck battery box. Get them at home depot or Lowes in smaller quantity (and more expensive) or buy a bunch right here, get some of the zip / cable ties below as well.

TEKTON 6233 Cable Ties, 4 inch, 500-Piece, 5 Colors $5.48
I think I paid half this amount for 20 or 50 of these at Home Depot to make my videos...and here you can get 500 of them, in 5 colors for just about $5. Don't even bother burning the fuel or the time to go to the store to get them, get a 10 year supply of them right here and color code your battery box with these. These 4" ones are smaller and work PERFECT for the cable tie mounts above.

Allstar Performance Universal Two Wire Connector with 12" Loop $4.40
I use this in the video for the mobile battery bank solar panel. I put one of these connectors on the battery box, and one on the solar panel, and then I make solar panel DC voltage extension cable with 12 gauge red and black wire (twisted in a drill) and put these connectors on them so its easy to plug in my solar panel to the truck, and to have it on any side of the truck I want... I have 25 feet of wire to work with. You'll need THREE of these to do the mobile battery box. Two are needed for the project, you need a third incase you mess one up :) Nah...just get 2 of these. You'll be fine.

RoadPro RP73002 10" 12V or Battery Dual Power Portable Fan $22.22
If you listened to me on the TSP show on Battery Banks (above) you heard me clearly say, that you heat or cool THE PERSON. You don't heat or cool a whole room just to cool you. A fan blowing on your face works great for keeping you cool, especially when you are running on 1 Marine Battery for your Home Battery Bank. In the Home Battery Bank Video I show the simplest battery bank which is DC only, no inverter. This fan will work great for that application. Its a DC fan....just for you. It also run off D cell batteries so you can use the NiMH Charger (below) and the Tenergy D cell NiMH rechargable batteries in it and move it around. Keep it simple. If you are not going DC only and using an inverter, I suggest you get a 120 volt version of this fan.

10" Swivel Battery Operated Fan with AC Adapter $29.99
This is the same thing as above but it is a 120 volt AC fan AND its a D Cell battery fan, and it takes 8 D cell batteries. So this would be a good fan for an emergency. I really think you can get a good 6" or 10" AC fan cheaper from a local store, but its winter here and there are no fans on the store shelves.
Keep an eye out for good small AC fans on sale when its summer time.
Get on the Steven Harris Email List
Get NOTIFIED when something really HOT is coming out from us.
Be the first to know. We email from once a week to once every 2 months.
Privacy Respected, NO Spam.

Powerex MH-C800S Eight Cell Smart Charger $54.95
This is by FAR my favorite charger, and its a premium one and it does not GOOF UP. It charges each battery individually, so you can put in 1 battery, 2, 3, 5, 7 or 8 at once. When you put it in, it starts to charge it. It takes about 1 hours to charge one battery, but you can charge 8 at a time. 8 in 2 hours is about as good as 4 in 1 hour for me. Also, there is an LCD display for each battery, so you know when each one is charged. There IS a more expensive version of this one that does charge all 8 in 1 hour BUT THIS one here is my favorite. The 1 hour charger has a huge power supply that comes with it. This one has a nice small 'wall wart' power supply. Jack Spirko has stated to me on the air that this is his FAVORITE AA/AAA Charger as well. Its Jack and Steve approved !!

(12 AA Batteries) PANASONIC NEW 2100 ENELOOP 12 Pack AA Ni-MH Pre-Charged Rechargeable Batteries $36.99 **NEW**
Panasonic bought the Sanyo Enloop Batteries. A Good thing! These are now the 4th generation of the batteries and take 2100 charges instead of the 1500 the Sanyo 3rd Gen batteries did. BUY THESE BATTERIES. DO NOT buy the eneloop charger they have. I don't like it. Get the PowerEx one above. DO NOT by the eneloop "XX" batteries, I have not put those though the ringer like these ones. I have exhaustively tested the eneloop batteries for years on my lab bench and in all of my personal gear. They are the batteries I carry the most. These eneloops can be charged and used up to 2100 times each. That's a lot of charging. They have the PERFECT chemistry for a AA NiMH battery. You can trust and depend on these. DO NOT buy the Energizer brand of NiMH batteries, they all STINK and are antiquated NiMH technology. Shame on the pink bunny.

Tenergy V-9688 Super Universal LCD Battery Charger with USB Port $28.99 * NEW *
This charger does AA to D cell size, plus 9 volt batteries. I do NOT like it as much as I do the POWEREX AA/AAA charger above. I only use this one for charging D cell batteries, and it can take a good 8 hours, more or less depending on the state of charge of the battery, to charge up D Cell NiMH batteries. Again, if you are just starting out, get the Powerex above and the Sanyo Eneloop batteries, if you really must have D cell batteries than get the batteries above and this charger. It'll make a good backup AA charger for you as well in case you break, bash, smash, flood your other one. 2 is 1, 1 is none.

Tenergy Centura 9V 200mAh Low Self-Discharge NiMH Rechargeable Batteries -2pcs card $8.95 *NEW*
Get These batteries if you have the tenergy charger above. There are some 250mAh 9 volts on Amazon, but I don't want you to buy them. I want you to buy these Low Self Discharge (LSD) batteries. They will hold the charge the longest so you might be able to use them in an emergency without having to charge them up first. 9Volts are a dying battery, hardly anyone makes anything new that uses a 9 volt, they all are using AA batteries, which are by far superior batteries compared to the 9 volt batteries.

Storacell by Powerpax "AA" 12 Pack Battery Caddy, Yellow - Holds 12 "AA" Batteries $4.95+
These are the most awesome battery holders I have ever come across, I use them all the time, AA, AAA, C, D, 9volt, CR123, you name it, they have holders for the batteries or sets of the batteries. Want to hold 12 AA battts ? they got it, want to hold 6? or 4? they have it. This link will give you an entire page of ones to choose from. Stay with the POWERPAX brand, its 100% Harris Approved.
Energizer 7 LED Headlamp $14.93 *NEW*
Most of you know I'm not a big fan of energizer, but they have it 100% Correct in this 7 LED headlamp. Its has red LEDs and lots of bright white LEDs for near and far, it has 4 different modes it switches between and it has a REAL PHYSICAL SWITCH. So when its OFF, it is really OFF. Its not 'on' but drawing a small amount of current waiting for you to press the 'on' button. That is called a 'soft on'. This head lamp has a HARD Switch that turns stuff 100% on or 100% off. It has low light mode for long battery life and it has a LIGHT 'EM UP mode for plenty of light NOW. Its made for contractors so its durable as heck and can take a beating. It does run on 3 AAA batteries. I wish it was AA's, but its not. So make sure you get some of the Eneloop AAA rechargeable batteries above. This is an excellent "Small Light" and the bright mode is good, but not quite emergency light bright, but close. If you are running AAA battery items in a small 'kit' then this is the perfect light to go with the Maglight XL-200 AAA Light below.

Maglite XL200 LED Flashlight, Black - Brightest Maglight in Existence $34.45 *NEW*
Like the above energizer head lamp, this flashlight runs on 3 AAA batteries. Its the brightest maglight flashlight made and its very small and hides in the bottom of your pocket until you want to light up something like its daylight. This would make vampires run for cover and smoke. Its 172 Lumens...most tactical flashlights use to be 80 lumen. This is over double that. I've been using this flashlight for the last 7 months on a daily basis and have fallen in love with its quality and its performance. I run this on 3 AAA eneloop batteries all the time. This main use of this light is for 'finding a lost child'. Its too much light for normal stuff. Its an emergency light. If you are running AAA batteries in a small, portable kit, then this is the perfect flashlight to compliment the Energizer Head Lamp (above)

Fenix HL21 White LED Headlamp, 1AA, 90 lumens $30.92 *NEW*
Simple Simple Simple is what this is. 1 AA Battery, 90 lumens (more than bright enough) and a simple ON/OFF and only 1 Strap, and the diffuser flips over the light if desired for close up work. The Energizer Head Lamp (above) and the Maglite XL200 (above) are BOTH AAA battery powered. I wanted you to have a AAA headlamp and flashlight option and I wanted you to have a AA headlamp and flashlight option. So I found and got this AA headlamp and it has been a real trooper for me. Its going with me when I travel. One thing I LOVE about it, its got a 3 Lumen mode on it (just necessary amount of light) and it'll run for about 53 hours on 1 AA battery in that light mode. This headlamp will work good (2 is 1, 1 is none) with the MagLite 2AA and 3AA flashlights (below)

Well I had to put a AA flashlight in the mix and here it is. The 2 AA flashlight I use the most, the maglight LED flashlight. It has a dim mode, a bright mode, a flashing mode and you can unscrew the cap off and use the cap as a base to hold up the flashlight like a candle stick and the bare LED lights up the whole room like a candle would, but it does it for 31 hours on low on 2 AA batteries.
The important thing about this is that it SIPS energy (for 31 hours) on low and it will provide 'enough' light in an entire room or more than enough light when directed onto something, plus its got its bright mode for finding something outside in the dark. This is an excellent 'Small Light' and a pretty 'emergency light'. Its an ok 'room light' because the cap comes off and its like a candle.

MagLite SP23MRH 3-AA Cell Mini LED Flashlight $21.95 *NEW*
The 2 AA maglight directly above is awesome, its great, its fine. This one is brighter and it uses 3 AA batteries instead of 2 so its got more brightness, its got longer battery life (because it has 3 batteries) and its a bit longer (by one cell) than the one above. Also, on Amazon its only available in camo color, but that's cool. This is a 3 Watt LED light just like what is in their 3D cell flashlights, except it will use your AA recharable batteries, and your alkaline batteries and your AA lithium batteries. If I had to pick the 3 cell or the 2 cell, I'd take the 3 cell, if weight was imperative like it is for some hikers, take the 2 cell one above. This is an excellent 'Small Light' and a pretty 'emergency light'. Its an ok 'room light' because the cap comes off and its like a candle.

Mag-Lite ST3D016 3-D Cell LED Flashlight, Black $25.25
* NEW *
We increasingly live in a AA / AAA battery world and we have a great deal of valuable & reliable tools that use these batteries. a AA NiMH can have ~2200mah of capacity, the above NiMH D cells have 10,000mah and a Duracell D cell alkaline is about 14,500mah and in 8-10 years (the date on the battery) it will still have 82%-85% of its energy if stored at room temperature. So if there an a battery you have to put away and not use it till you darn well need it then its a Duracell D Cell Alkaline battery. So here is the awesome flashlight to go with the batteries. This is an "Emergency Light" It also qualifies as a "Room Light" because the cap comes off and it stands up like a candle.

Coast HP17TAC High Performance Focusing 615 Lumen LED Flashlight with Tactical Strobe $66.55 * NEW *
If you do want to play the brighter is better game, then this flashlight from Coast will do it. Preppers, the $25 maglight above is PERFECT. It will light your house and work area just fine. If you are Law Enforcement or Search and Rescue then you might consider this flashlight because it too uses 3 D Cell batteries but its 615 Lumens, about 3x more than the maglight flashlight. This light also focuses from a bright FIELD of light, lights a whole room up EVEN, to a spot light that goes the distance. For preppers on a budget, don't get this.


Rayovac Sportsman LED Lantern $28.79 * NEW *
There are 825 reviews of this on Amazon, 782 are 5 or 4 Stars !!
You need 3 types of lights. 1. Small Light: 1/2 watt or less (30 lumens or less) flash lights for doing small things. Reading, looking in drawers, walking around the house etc.. 2. Emergency Light: 2, 3 watts or more LEDs, 80, 180, 250, 400 lumens for finding lost children in the night type of stuff. 3: Room light or Area Light. Something you can put in a room with 4 people and light the place up decently because you are going to be there and you have energy to spare. If are charging D Cell batteries from your car, you have energy to spare. This lamp uses 3 D cell batteries and will use the D Cell Tenergy batteries above just perfectly. This is a 'room' type of light.

Coast 4 D Cell 375 Lumen LED Lantern w/ Varible Brightness $37.99 * NEW *
I had to put this up here because the light is so awesome. The Rayvac is awesome too, and at a better price. The advantage of the coast is not that its brighter, but it is, but its got a varible brightness knob on it. You can turn it up and down to any brightness you like. Historically I have always liked Maglights, Rayovac Lights and I've been using Coast lights since 2006. Coast is an even higher quality than maglight, but don't forget, maglight is more than good enough. This lantern also uses 4 D Cells where the Rayovac uses 3 D cells.

New Trent iTorch IMP52D 5200mAh External Battery Charger for ANYTHING USB! (Improved version with 15% more compact size at 5200mAH than IMP500) $32.95
This is a portable rechargeable lithium battery, you charge it up from your car or home and then you can later charge up your phone or ipad from it. Its a HUGE battery. An iphone4 has a battery that is 1420mAH, this is 5200mAH. That's over 3.5x as big. A smaller cell phone would have a 750mAH battery in it, so you can recharge that with this about 7 times. I like this one, its the right size physically, its big brother at 12,000mAH is a lot bigger, and I think its too big, but it'll power your iphone for an entire week. This is something I use about once a week, because that is about how often I forget to plug in my android phone at night to charge it up, so in the morning when I'm leaving, I need something to charge the phone as I'm out and about.

Your cell phone or smart phone is a life line of communications, contacts, information and tools. This will keep your phone running when a disaster happens as well as allowing you to store energy for your cell phone during an extended disaster. Before I started using this one, I was using this DURACELL ONE for about 1.5 years, I had 2 in my truck all the time, but this one is my favorite one now for the price and size, the Duracell ones were only about 1800mah. 5200mah for $34 is better than 1800mah for $19

US Wire 74100 12/3 100-Feet SJTW Yellow Heavy-Duty Lighted Extension Cord $54.99

The above is the 100 foot cord... if you need a 50 foot cord then get the 50 foot 12/3 cord for $34.95

One 100 foot cable and one 50 foot cable should be good for most people, that way you can run up to 150 feet any way you want. You might run 50 feet into your house and 100 feet into your neighbors house or you just might need all of the distance for yourself, especially if you have an electric chainsaw (which I love, because they are so simple, and always work without gasoline). If you must have a 25 foot cord there is one for $22.92 but I do not think its necessary, for that short of a distance a 14/3 orange cord will work fine. Most of you will be FINE with 14/3 orange extension cords from Home Depot but if you want the premium and the best, then this is the extension cord for it. It is very durable with a thick cover. Yes.. I own all of these.

Coleman Cable 02309 16/3 Vinyl Outdoor Extension Cord, Orange, 100-Feet $26.95
This is a 16/3 16/3 16/3 16/3 CORD !! It is THIN and LIGHT. At walmart they have a 120 foot version of this cord and its green. This is designed for a LIGHT LOAD, thus, you don't need all that copper and weight. Usually this is used for electrical law equipment, like a weed whacker, they don't take very much power. If you have an 800 watt or 400 watt or 150 watt inverter, its not sending out very much power either. Why do you need a thick cable to run from the inverter on your car and into the home ? You don't. For those light loads this cord will work fine. It's lighter and longer and cheaper.

Coleman Cable 8-Outlet Power Strip, Heavy-Duty Design, with 6-Ft Cord $22.03
I have been using this outlet for at least 8 years. It use to be at Walmart, but its not anymore. Its just an awesome outlet strip with 8 outlets on it. 3 of them are widly spaced so you can get big wall wart power plugs into it without blocking other outlets! Its got a nice heavy cord that wraps around the whole thing neatly and its a nice bright neon green so you can easily find it in your box of emergency supplies when you are getting it out in the next blackout. This is a piece of quality that will NOT let you down.

Coleman Cable 3-Prong To 2-Prong Adapter, Grounding Outlet Converter, 2-Pack $4.38
You cannot have ENOUGH of these. I have one plugged into the end of almost every extension cable. If you are doing something improvised at someone's house with power, half the time they still are in the dark ages and only have two prong outlets. My laptop power supply ALWAYS has one plugged into it. It does not need 3 prongs. I commonly use 2 wire extension cords when I travel for my laptop and other electronics and these allow anything to plug into these nice thin, easy, low power cords to get electricity. If you think you need 4 of these, then get 8. The only thing more expensive than these at about $2 each is NOT having one when you need it.

Leviton 692-W 15 Amp, 125 Volt, Triple Cube Grounding Adapter, White $4.21
Take one of these and plug it into the 2-Prong Adapter (above) and plug that into the 15 foot extension cable (below) and you have all the outlets you need from your inverter. You are using just a few hundred watts, the thin extension cable (below) can easily handle that, now you have plenty of outlets to plug in your cell phones, ipads, androids and other small electronics to get charge them up. Like the orange T adapter, you can plug as many of these into themselves as you desire to have all the outlets you want.

Stanley Cord Max 15-Foot 3-Outlet Indoor Extension Cord, White $8.97
This is cheaper at Walmart or Target, even Home Depot or Lowes, but I use the heck out of these. They are all you need for running electronics from an inverter. This one is 15 foot, which is the size I usually get. They also come in 6 and 9 foot at the stores. Want to light a place up? I string a bunch of the 6 footers together (with the ends tied together) and then I plug in LED light bulbs (with an adapter) into the cord and I have an LED light bulb ever 6 foot and you can string this up in a room off the floor. Use this cable with one of the 2 prong adapters above and you can run your laptop to any outlet you desire, if 15 feet is not enough, use 2. I use this in air ports when I travel all the time. There is never an outlet close enough.

Get on the Steven Harris Email List
Get NOTIFIED when something really HOT is coming out from us.
Be the first to know. We email from once a week to once every 2 months.
Privacy Respected, NO Spam.

Make Moonshine as easy as you make Coffee in your Kitchen.
http://www.iMakeMyGas.com
If I was in a country where it is legal to make moonshine (illegal in USA to drink, but legal to make car fuel w/ free permit) then what I'd do is make moonshine and store it for a disaster, because it would trade as better than Gold !!



We have Stills IN STOCK and are shipping them DAILY (for now)

. Get them while we have them in stock. You'll have it on your door step by UPS pretty quickly (No PO boxes please, USA Orders ONLY)
Hurricane 3 Days Away?
Stores Empty? Can't Find it?
Have it OVERNIGHT by UPS for $3.99 !!

If you subscribe to Amazon Prime (see below) almost EVERYTHING on this page can be sent to you by UPS Overnight for $3.99 PER item no matter the size or the weight. Those 60 pound batteries above, will show up overnight. Order on Tuesday, its on your door step Wednesday !!

TOOLS you NEED, for During and After the Storm, cans show up now 1-2 days BEFORE the storm and dropped off at your door. UPS does not deliver during a storm, but they sure as heck deliver before it. Right up to it and if the roads are clear, they'll deliver after the storm.

Amazon and UPS can be there to help you Faster than FEMA or the Red Cross !!

From Actual Amazon Review-

"

After reading all the reviews on this generator, I decided it would be a good inexpensive unit and running off propane was a big selling point. I ordered it on Friday and it was delivered on Monday. Yeah Amazon!!!"



Amazon Prime Membership $75 / Year
You do NOT need to be a member of Amazon Prime to buy any of the stuff below, but everything IS Amazon Prime. That means, if you are a prime member, EVERYTHING that is below, in ANY quantity will be shipped to you by 2 day Air for FREE. NOT one penny for ANY shipping on ANYTHING Amazon prime. Plus you get free movies, free TV shows (like a Netflix thing) and much more. Instead of burning diesel fuel to go to Wal-Mart to buy cat food, I have Amazon send it to me with free 2 day shipping. Saves me time and fuel and money, and the cat food is cheaper than it is at Wal-Mart. I am a very big fan and user of Amazon prime. OH...and you get a 1 month FREE Trial of it to see if you like it.

Get on the Steven Harris Email List
Get NOTIFIED when something really HOT is coming out from us.
Be the first to know. We email from once a week to once every 2 months.
Privacy Respected, NO Spam.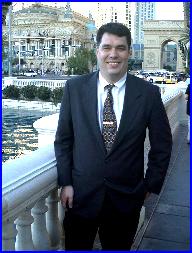 Contact Steven Harris
support (at) KnowledgePublications (dot) com

LIKE us on Facebook please

Battery1234.com has a
Facebook Fan Page
JOIN OUR EMAIL LIST
Click the ICON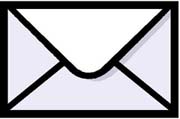 * What is Steve Doing
* What is NEW
* When is my next PODCAST
* What do I have that is neat!
* We don't even email once
a week. Usually a lot less.
* 100% Privacy Guaranteed.

CLICK the ENVELOPE
to SIGN UP
What is
Steve's Power Circle.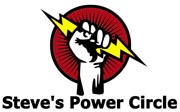 I have been emailed many times, thank you, with people asking if they can assist me with stuff. The answer is YES. I need help. I need people to look at some video clips, to see if I explained something well, I need feedback on different things, 1st class opinions and I do need people to help me with some social media, putting up a post on Facebook or to put out a tweet to help get the word out about what we are doing to help others.

If you would like to help me with this, then SIGN UP HERE. This is NOT our general email list. This is a private little group and I'll only send things specifically to this group. You'll be INSIDE the power circle.

CLICK HERE to SIGN UP

FREE CLASS
Power Your House From
Your Car with an Inverter



www.SOLAR1234.com



FREE CLASS
Fuel and Fuel Storage
Store Gasoline or Diesel
Safely and EASY!



www.SOLAR1234.com



FREE CLASS
Generators for your Home
- How to Select a Generator
- How to Hook it up to the House



www.SOLAR1234.com



FREE CLASS
How to Keep your Refrigerator
and Freezer COLD in Blackout
- With and WITHOUT POWER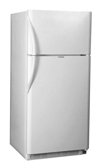 www.SOLAR1234.com

ALL ARE AT
www.SOLAR1234.com


FREE CLASS
Power Your House From
a Battery Bank in a Blackout!

Most Reliable, Simple, Proven
Method of Emergency Power.





2 FREE CLASSES
1. Selecting the Correct Battery
2. How to Make a Home &
a Mobile Battery Bank

2 Audio Classes,
Listen with 1 TAP

4.5 Hours of DIY Step by Step
Video Online in HD

Battery Class at
www.BATTERY1234.com


FREE CLASS
First Aid for Families
and Preppers !!





Steven Harris covers the
basics of First Aid and
gives specific examples
and details on supplies,
problems, and how to use
them.

First Aid Class at
www.FirstAid1234.com


12 FREE CLASSES
All of my Classes Listed
in one place + True Stories
and Testimonials from
people who have taken
the classes.
A MUST READ.



See Everything in 1 Spot
www.Steven1234.com

FREE CLASS
COMMUNCATIONS,
Radios and More.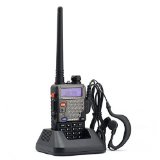 I cover every single radio
out on the market.
AM/FM & Shortwave +SSB,
Air Band, Marine Band,
FRS, GMRS
CBs, Scanners.
Plus a secret way to get
rescued from the wilds,
with a radio, without a
Satellite phone.

Radio Class at
www.Radios1234.com


NEW WEBSITE
Preparedness ITEMS
for Preppers !!





If its not energy, solar, car, gasoline, first aid or a rocket stove then it just a preparedness related item and I have a bunch of proven, works right now preparedness items at the website below.
Tons of Just PREP Stuff
www.PREP1234.com